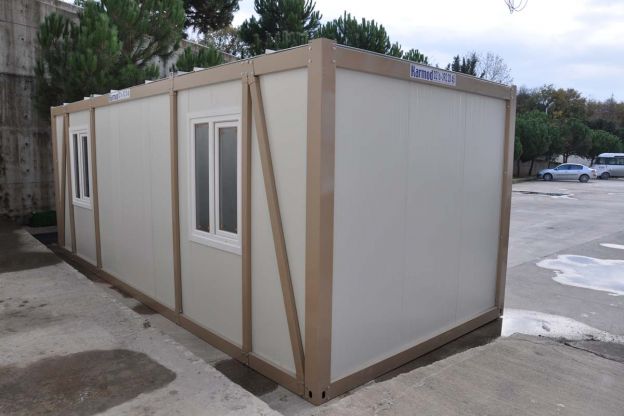 Karmod – the leader of container production in Nigeria with its high experience and extensive know how is offering solutions that make life simple in Africa. The modular accommodation units of the parent company in Turkey are being used in about 90 countries around the World from Sweden to Kazakhstan, and from Libya to Nigeria and from New-Zealand to Venezuela.
Besides the classic models, Karmod Nigeria is also producing combined, demountable and multi-storey container buildings. Our demountable containers are packed in a unique way that decreases the transportation cost significantly and makes it easy to be transported by vehicle, ship or train.
Our combined and demountable containers are assembled by our highly experienced technicians  and delivered as ready to be used.