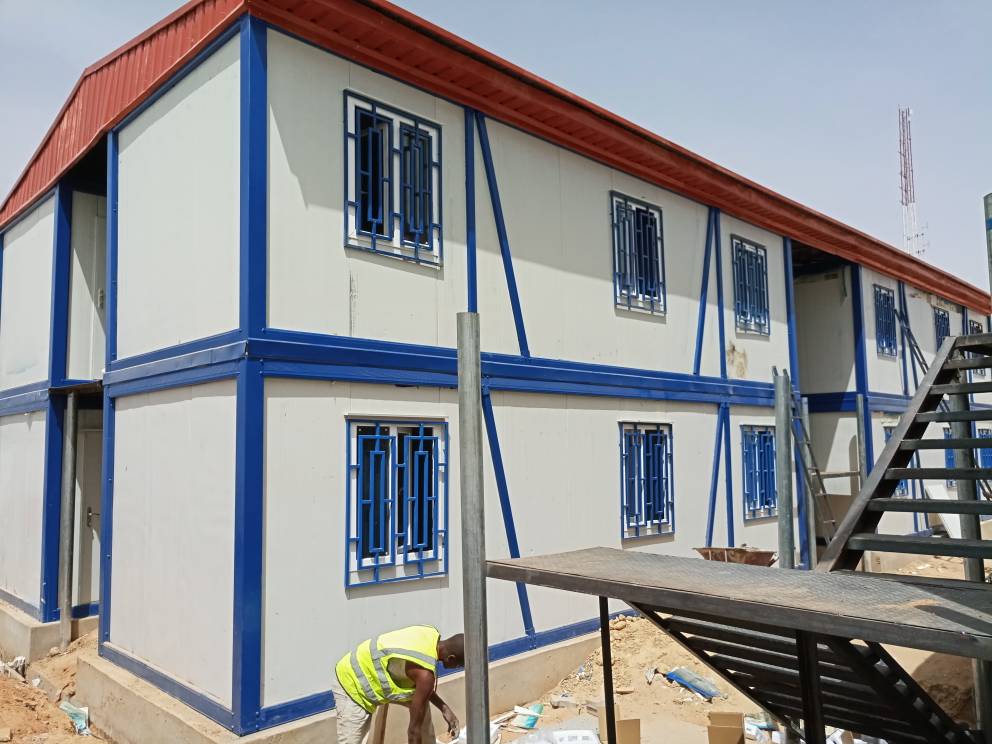 Karmod has impacted development in Nigeria through the provision of their unique and standard modular container homes in several Nigerian states.
These modular container buildings have been provided for organizations/administrations located in all Nigerian states with the main aim of contributing to the progress of these states. With 122 completed projects in Nigeria, Karmod is still on the rise with more progressing modular container homes such as; the United States Embassy project in Lagos state, Nigeria Civil Defence project, International Organization for Migration project, Immigration Border Control Post project and much more.
Karmod, which offers numerous construction solutions together with prefabricated construction sites, office buildings, school and hospital buildings, corporate buildings and mass housing, provides customer service with diverse language options to facilitate easier and better communication.
The company Karmod has established construction sites for power plants such as oil and natural gas in West Africa as well as built construction sites for mining workers especially in Nigeria. Karmod has also carried out residential projects with steel construction in Nigeria.
These container buildings have facilitated progress for our client organizations/administrations. Plans for upcoming projects are presently on ground with improvement on our quality to suit the environment/weather conditions in Nigeria all year round.
Karmod constructions have partnered with the United Nations, UNICEF as well as a large number of local and international relief organizations in the production and rapid installation of emergency units with the generation of container technology to best suit the cause.
Karmod produces long-lasting modular structures that can safely be used in every corner of the world with a variety of alternative building models – the advantage of rapid production and installation.