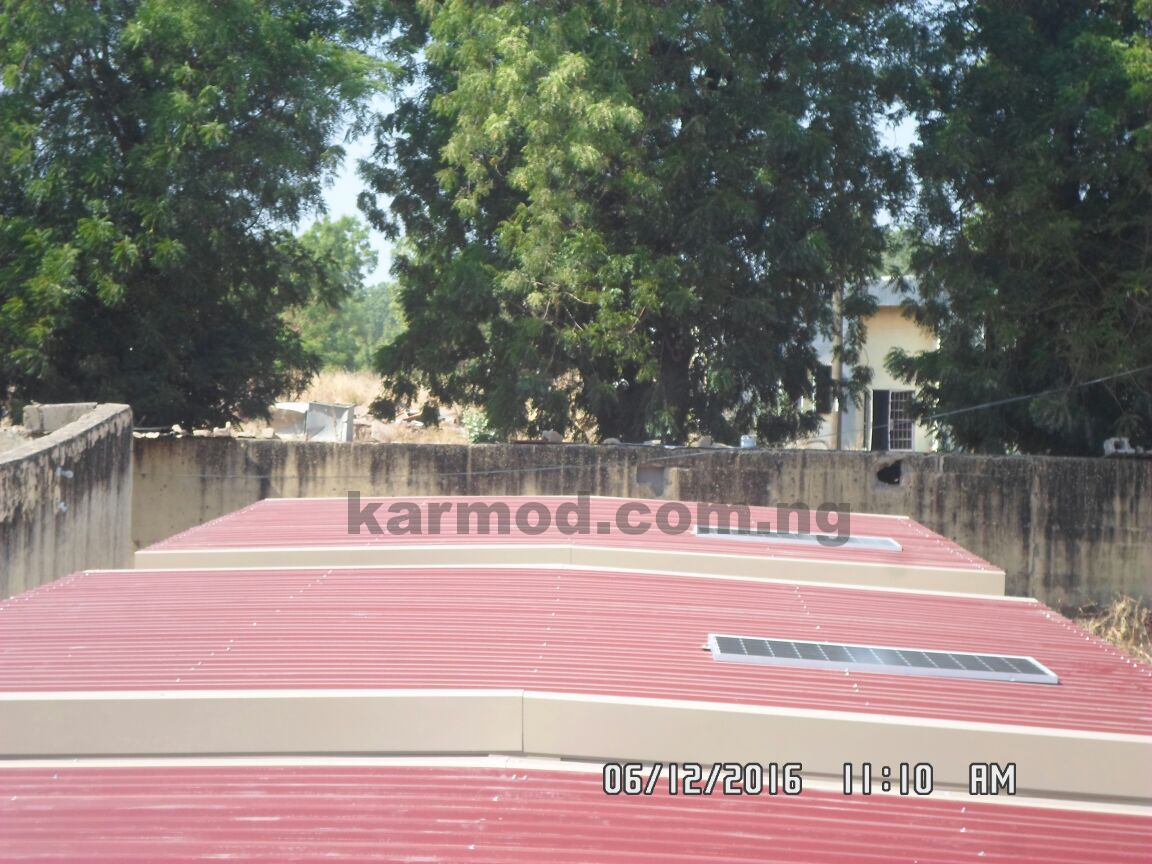 By Etuka Sunday
Karmod Nigeria has unveiled its first fully solar powered prefabricated container, a statement by the Marketing and Communications Director, Solynta Energy, Patricia Ugono has disclosed.
According to the statement, the 20 – foot office was fitted with a 1KW Solar Power System comprising of 4 250-watt mono-crystalline solar panels on its roof.
The statement said, the system provides electricity for a working day powering lights, fans and a Computer.
"Founded by Hakeem Shagaya, Karmod Nigeria is the countries foremost provider of world – class prefabricated container homes and office spaces for a variety of sectors.
"This includes development agencies, real estate, schools, military, oil & gas, retail outlets and individual homes and offices.
"The prefabricated containers offer attractive, durable, low cost accommodation that can be erected quickly in virtually any location.
"Karmod Nigeria commissioned Solynta Energy, Nigeria's leading installer of Solar Power Systems, to produce its first solar powered prefabricated office container.
"The groundbreaking works were complete in just one day providing the unit with cheap, clean energy each day for the next 25 years.
"The solar system requires virtually no maintenance relying solely on the nation's abundant Sunlight, the statement said.
Speaking about the project, Hakeem Shagaya said, 'Installing solar into our units combines our existing innovative design and aesthetics with sustainability and attractive economics for our clients who now get a cost effective power supply.'
The statement also quoted the Founder & CEO of Solynta Energy, Uvie Ugono, to have stated that the partnership with Karmod Nigeria was one of several projects the company is undertaking in transforming Nigeria into the world's number one Solar Energy country, with a target of 5 million roof mounted PV Solar Power Systems by 2023 across homes and businesses.
'We are thrilled to be working with Karmod Nigeria. Adapting prefabricated container homes to include Solar Power serves to show that with creative thinking Solar can ensure that everyone, from the smallest home to the largest business, has access to reliable and affordable energy.'