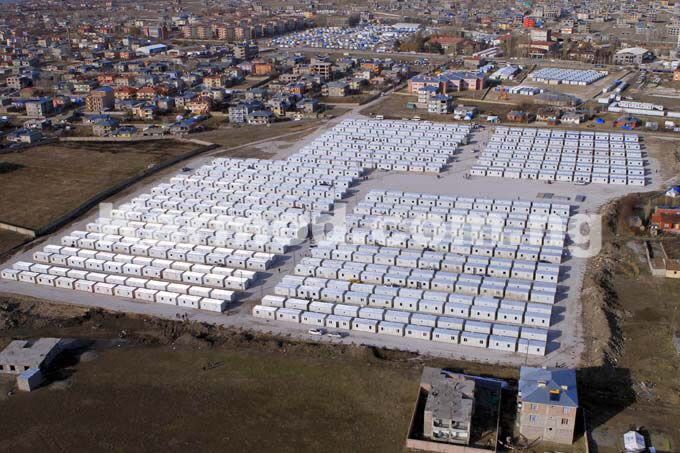 Karmod Nigeria, the leading brand in the prefabricated building industry in sub Saharan Africa, has completed over 120 prefabricated construction projects in 12 states in Nigeria, within the last 6 months.
These prefab structures include modular containers, modular kiosks, solar energy supported prefabricated houses etc.
Karmod prefabricated structures have so far been delivered in over 40 locations across the country with the advantage of the demounted bolt and nut system. This allows customers to unassemble our products and re assemble it anywhere they like. And Most importantly there is no welding involved in the assembling process.
The demounted structures used for these building projects were produced in Karmod's modern facilities in Turkey and transported to Nigeria by sea containers. They were then transported by land several kilometers inland. The structures were subsequently mounted by Karmod's expert assembling teams in the several locations within the country where Karmod is handling projects.
The clients being served in this new wave of projects across Nigeria range from State and Federal Government establishments to private businesses such as banks, telecom companies as well as religious organizations.
What makes Karmod prefabricated building structures unique include its production quality, fast production technology, very quick and easy installation. The Karmod structures used in nearly 100 countries around the world have long-lasting usage characteristics.