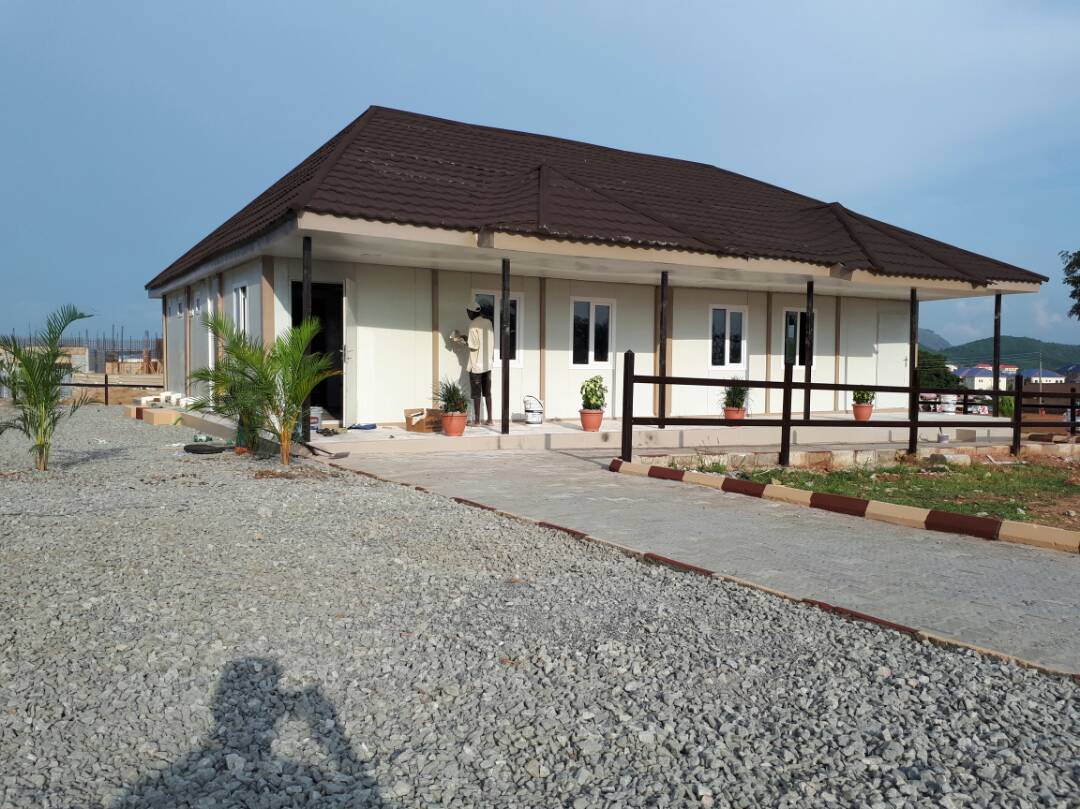 Nigeria in recent decades has been battling with housing deficit which as we speak is still on the increase.
It is on this note that this article draws a comparison of prefab structure and concrete structure to highlight how the Nigerian government could curb this housing deficiency using top quality prefabricated homes.
What are prefabricated homes?
Prefabricated homes are houses constructed by connecting plumbing and electrical lines across sections, and sealing the sections together. It can be single, double or triple-wide, describing how many sections wide it is. These houses are typically installed and treated like onsite. Although the sections of the house are prefabricated, the sections are shipped from the manufacturing yard and assembled at the construction site. The good news is that once it's installed on a permanent foundation, they are just considered the same as built homes and could serve the same purpose as normal homes.
Let's take a look at the promising benefits of a prefabricated home;
The change in weather condition does not affect progress of the work be it rainy or dry season
It has less wastage of materials compared to in-site  building construction
Stealing  of material or equipment is on a low level
There is less exposure of materials which makes them safe from elements during construction
Prefabricated elements speed up construction time frame, and saves cost
There is high rate of worker safety and comfort compared to that of in site-built construction;
Prefabricated homes make use of mechanized equipment that ensure precise conformity to building standards and ensures great quality output.
A comparison on Prefabricated structures and concrete structure
The time consumption in  prefab structure system construction, can shorten 50% ~ 75% than the concrete structure, and can also greatly shorten the occupied period of investment funds, increasing the service efficiency of funds so there would be no excuses for shortage of fund. For example, Karmod Nigeria was able to complete a 126 sqm prefab office building for Nigerian Immigration Service within just 21 days.
In line with the requirements of housing industrialization and sustainable development, Steel structure is suitable for mass production in factory, high degree of industrialization, and is capable of saving cost. This is in addition to other beneficial properties such as waterproof, heat insulation, etc.
Prefab steel structure is mainly made of steel components, and has less weight while The concrete structure is made up of reinforced concrete and concrete, which is large, the stiffness is large, and as such making it prone to earthquake damage.
Conclusively, if the Nigerian government would put into consideration the above comparative analysis and see that in all ramifications, with the quality, space, time and other planning involve in setting up these prefab homes, it would address the problem of housing deficiency which has affected a good number of her citizens all over the country.