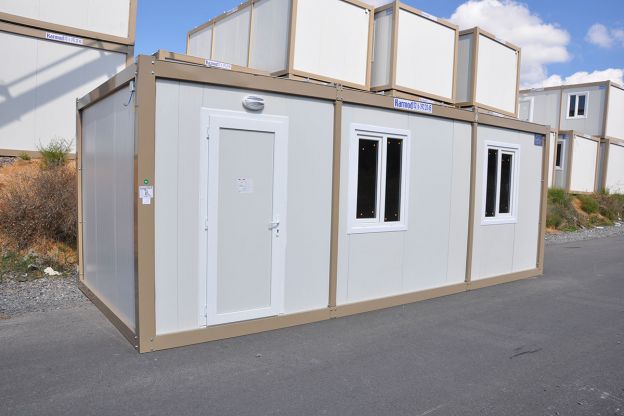 Today while many industries offer Prefab homes, steel container homes, schools, hospitals, offices etc only a few are really capable of delivering a complete project with all the design services and calculations required to meet international building standards. On the top list is KARMOD Prefabricated Technologies.
We have set new standards in quality, speed and design in the modular industry with the completion of 100 projects in over 21 states across Nigeria over the last 3 years and more still in progress.
Do you really want to know how and why we are able to accomplish such in short period of time?
If yes,
Here are the top 10 Karmod steel container Home features that make it outstanding.
Karmod steel container homes are mobile:Would you like to change your location? You don't have a problem because Karmod steel container homes can    be dismantled and transported from your current area to any other place you wish to settle and reassembled there.

It is made of high quality materials:The quality of materials of materials used in building our steel container homes are CE Certified and meet ISO standards. The homes are built by using our innovative technology that has high quality materials with international standards. Premium quality is our watchword.

Karmod steel container homes have high thermal and sound insulation:In other words, the sound insulation helps to reduce noise exposure either from outside or from within the building.

Karmod steel container homes are made of galvanized steel and are rust-free: The metallic materials, iron and steel used for building Karmod steel container homes usually undergo harmless chemical process to prevent the material from rust.

Karmod steel container homes have 5cm wall thickness and 11 cm roof thickness:The thickness of the walls and roof makes it durable and it also keeps residents safe from intruders and any other vices. Don't you see how much we value your safety and the life span of your home?

Our steel container homes come with 20 years guarantee:At Karmod, we are so confident of our modular container homes quality that we offer 20 years guarantee on its lifespan. So for the next 20 years, you can be sure that your container structures will still be as good as it was the first day you bought it.

Karmod steel container homes are odorless:The special automotive painting technology we employ prevent the rooms from having any unpleasant odor. We use first class paint in all our building.

The truth is, we know how annoying it could be to stay with unpleasant smell. With our high quality paint, you'll not experience such with our steel container home.

It also has electrical installation with cable channel on plaster:For Karmod electrical installation, CE certified cables are used and are laid under-plaster. The switches and sockets are also chosen from CE certified products. We know that electricity is health and safety issue and we take it very seriously.

Quick delivery: Karmod steel container homes does not require much time like in concrete building. We can set up your container home within couple of days. Click here to See Immigration project which we completed in 21 days.

Karmod container home are climate adaptive: Our steel container homes are designed to suit any change in weather. It can be used in all climate zones. In other words, come rainy or sunny day, you have absolutely nothing to worry about.
Karmod steel containers are currently in use of more than 98 countries all over the world including USA, Germany, France, Spain, UK. So why don't you join our high scale client list.