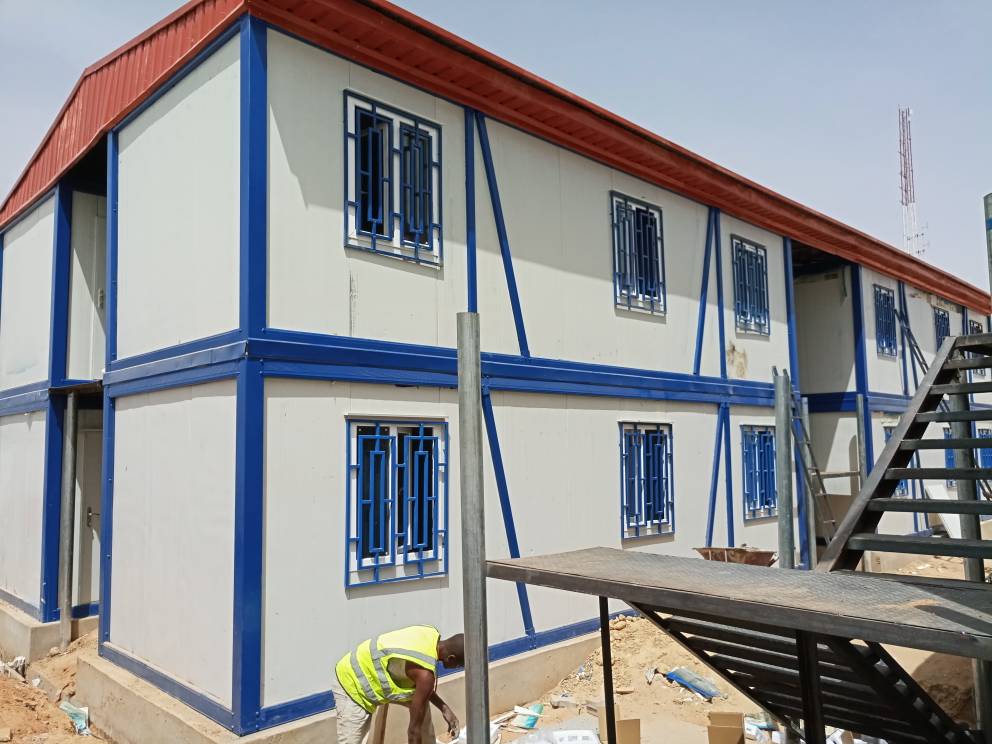 "Modular'' is a method of construction differing from other methods of Building. Modular Homes are called pre-fabricated homes. A conventional modular home looks very much like a traditional home. It is hard to tell the difference.
These days, there are reasons why modular container housing has grown in popularity – The houses are cost-effective, eco-friendly, attractive, and can be built very fast. It is ideal for construction projects where speed and flexibility is of the essence. E.g. Nigeria Immigration passport office in Abuja was completed by Karmod Nigeria within just 21 days
Modular containers are suitable for large-scale housing projects by individuals and organizations because of the ease of assembling with nuts and bolts. It is also recommended owing to its affordability and superior quality as well as high ability to withstand maximum heat in tropical sub-Saharan Africa – over 20 years lifespan.
Over the years, Karmod Nigeria, the leading brand in prefabricated technologies in Africa has created prefab medical facilities for hospitals, clinics, and other health institutions. We have also built classrooms, dormitories, and offices for schools. Karmod Nigeria has also provided affordable mass building units for public and private real estate organizations.
They have been carrying out successful projects in Nigeria for both government and private sectors since 2014.