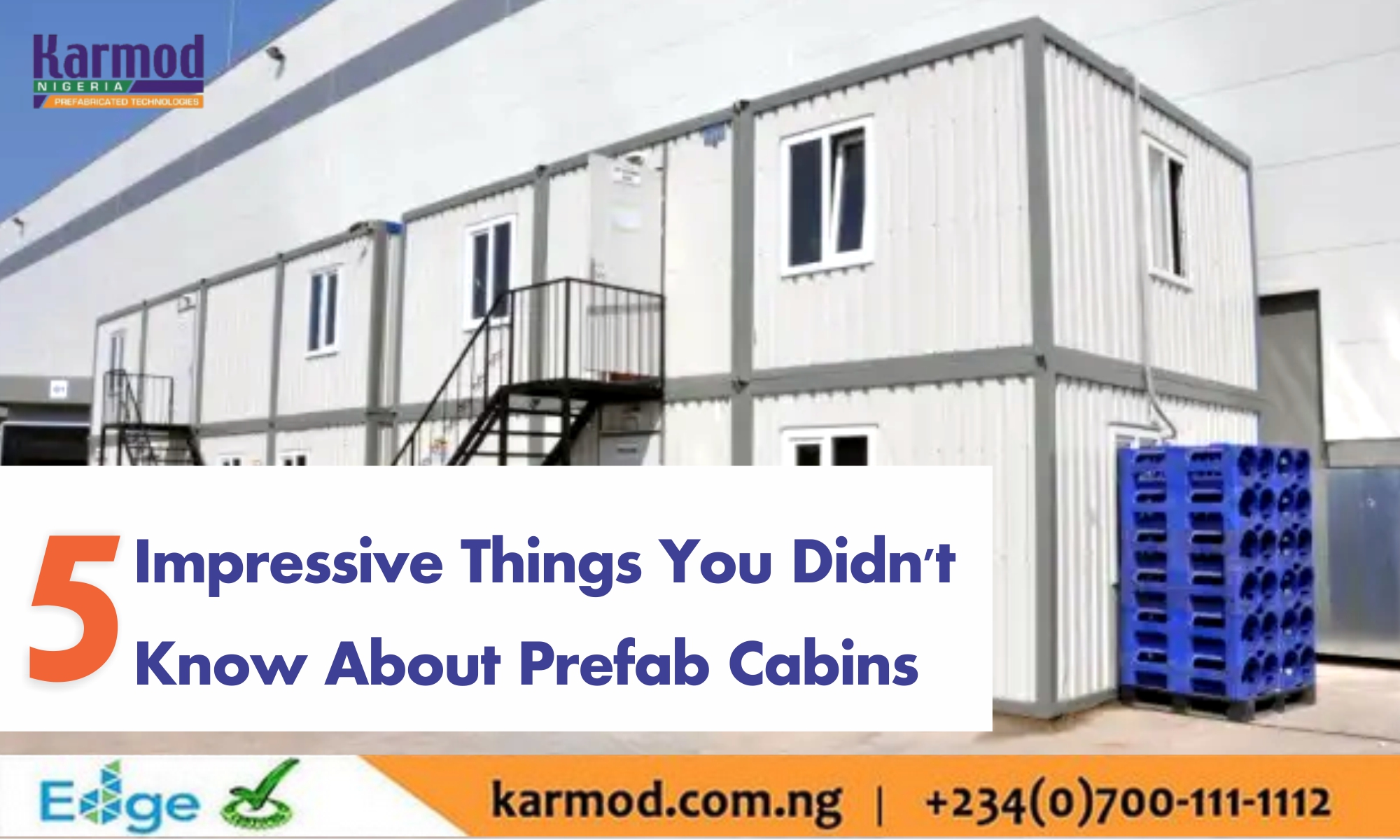 You just might have heard about "Prefab Cabins"? Prefabricated cabins in full. probably not?
Prefab cabins are cabins manufactured off-site and shipped to locations. Simply put, prefab cabins are transportable prefabricated buildings that can be moved from one location to another.
They long existed for centuries but due to the latest innovative materials by Karmod, prefab cabins are back into the spotlight.
Here are 5 amazing things you didn't know about prefab modular cabins
1. Prefabs buildings can last up to 50 years with little or no maintenance:
With a high level of durability, prefab cabins are essentially sustainable. They are built to withstand the transportation process and are capable of facing any environmental quality test.
2. Prefabs Cabins are the most eco-friendly type of building on earth:
Prefab houses are eco-friendly because they do not harm or pollute the environment and take very little exhaustible energy from the environment. They do not produce substances that can affect the environment, thus, they are eco-friendly.
3. Prefab technology can be deployed to build as high as 40-storey mega structure.
4. You can move your Prefab building from one location to another: prefabricated cabins are constructed using bolts and joints thus making them demountable and transportable.
5. Prefab Cabin interiors are cooler than concrete buildings and are fire resistant:
Prefab cabins are well equipped with facilities to give you 100% comfort because the materials used for the production reflect UV rays thus making it cooler. The materials are also resistant to fire.