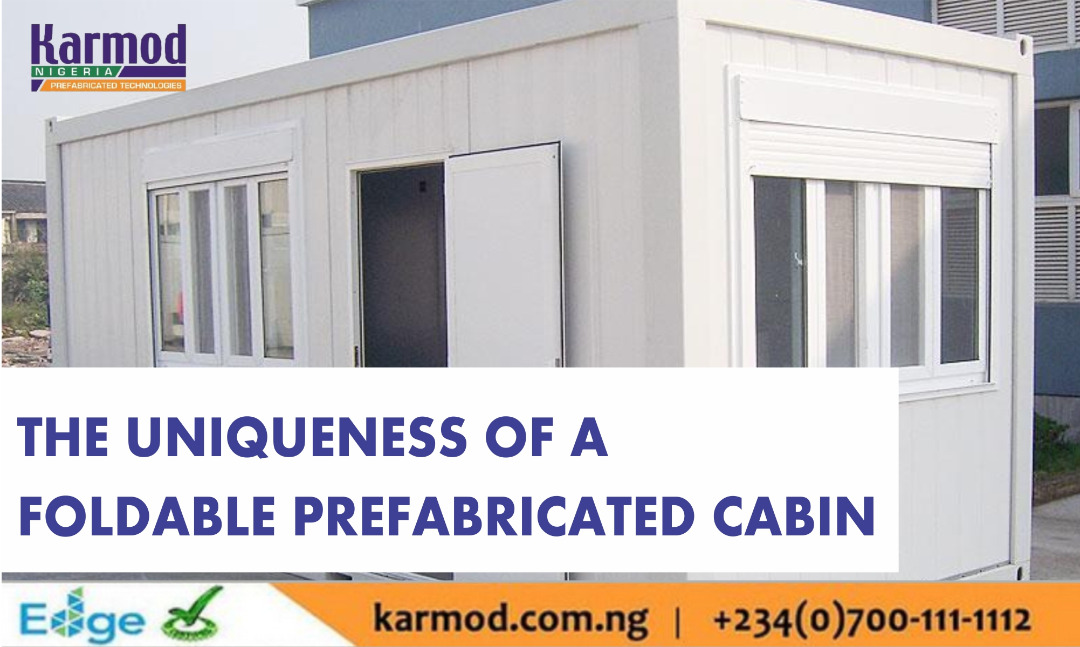 The concept of foldable modular cabins and other structures using prefabricated materials and building sections draws further inspiration for new prefabricated models ; the mass production and mass consumption models of  a foldable cabin.
Just as the regular prefabricated structures, the foldable cabins are premade or manufactured off-site in advance, but rather than being assembled from scratch on-site, they are designed with a unique capacity to fold after preassembling from factory.
Below is the uniqueness of a foldable cabin:
QUICK INSTALLATION:
The setting-up of prefabricated foldable cabin on-site is easy and quick. The doors and windows are pre-assembled. Cables and plugs are preinstalled. No need welding or panel cuttings for the installation.
COST-EFFECTIVENESS
One of the major advantages of foldable prefabricated structures is that they are incredibly affordable.
TIME SAVER:
Utilizing foldable prefabs can drastically cut down on the amount of time required for construction, which is another benefit. Consider purchasing a lot on which to construct a house and the time you will most likely spend to raise such structure.  In less than 5 hours, karmod's foldable cabins can be fully assembled and installed.
SAFETY
The materials used to construct site-built homes and prefabricated cabins are same. According to the region in which they are sold, the foldable prefab structures are also engineered for wind safety and energy efficiency.
EASY TRANSPORTATION: The maximum dimension of our cabins depends on the size of the truck that will be used to transport the element to the installation site. The uniqueness of this model enhances the accommodation of more structures within a single truck. More elements can now be carried, more cost can now be saved.
Karmod Nigeria has zero distance limitation and can deliver anywhere, anytime.