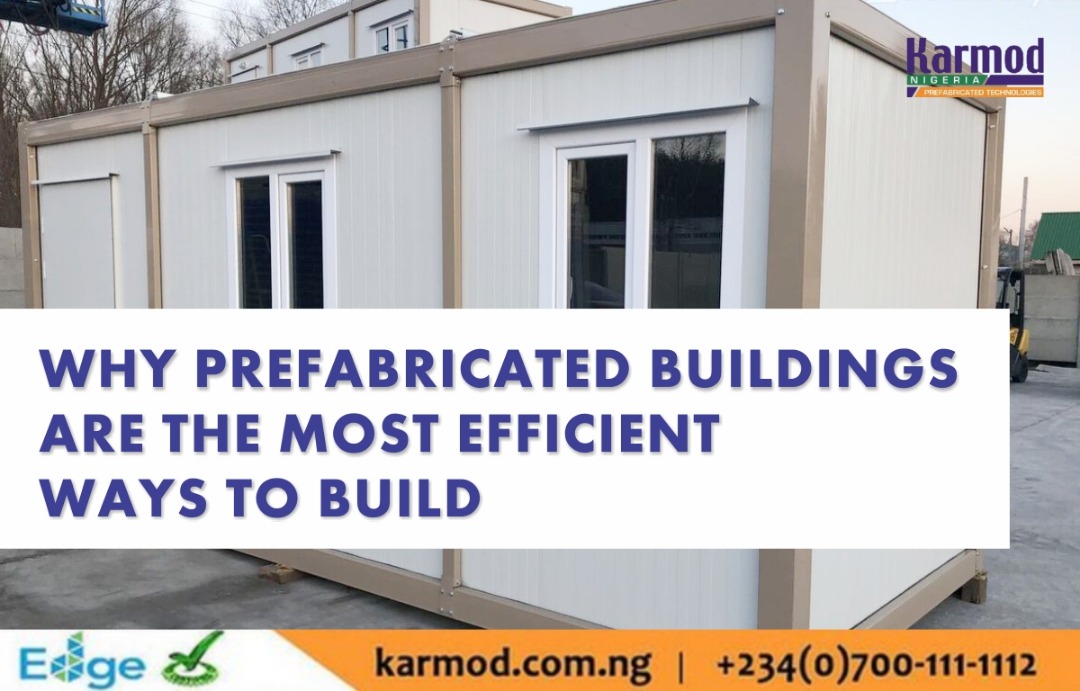 It can be challenging to decide between ideas when you don't know much about the two or more that you're comparing. Prefabricated buildings are superior to cement/brick and other metal structure solutions in every way.
Planning and resource management is crucial when building.
A large portion of the cost and worry associated with any building project may be eliminated using prefabricated structures.
Compared to conventional buildings, prefabricated structures have many advantages.
Prefabricated buildings have many advantages over conventional ones.
Here's what makes Prefabricated Technology the most efficient way to build:
1. Quick assembling and delivering of completed projects:
The final joining is frequently already complete for prefabricated constructions. That indicates that they are halfway done as soon as they get to the construction site!
Construction times for prefabricated buildings are reduced by up to 50%. They have reached a point where the weather is also becoming significantly less of a problem, so there should be little to no delays.
With more projects completed in the same amount of time, thanks to these factors, you can benefit financially.
2. Durability (lifespan of 40+ years):
Prefabricated buildings are constructed to withstand transportation challenges, thus, they are far more durable than those buildings constructed conventionally because they have stabilizing elements like reinforced walls and support beams.
3. Have high thermal insulation (remains cool even on the hottest days:
Prefabricated buildings are built with a high thermal insulation rating that keeps it cool even on the warmest days. They are fully built to withstand humidity and weather variations.
4. Affordable: Metal is resistant to humidity and climatic changes because it is an inorganic substance. No money will be required for repairs. It takes extremely minimal maintenance and is less labor-intensive.
5. Prefabricated buildings are long-term cost savings
Prefabricated buildings are way cheaper than setting up an entirely new construction on site. This makes them affordable and helps you save costs in a long- term.  It would appear to cost more to buy exact pre-built structures as opposed to raw components. Due to the extensive mass manufacture of prefabricated components, a sizable amount of the overall cost can be eliminated.
To request for  price quotation simply contact: +234(0)700-111-1112 or send an email to sales@karmod.com.ng
info@karmod.com.ng